Nevada Outdoorsmen in Wheelchairs ™ is please to announce this year's participants.
Meet the team…
Becky's story: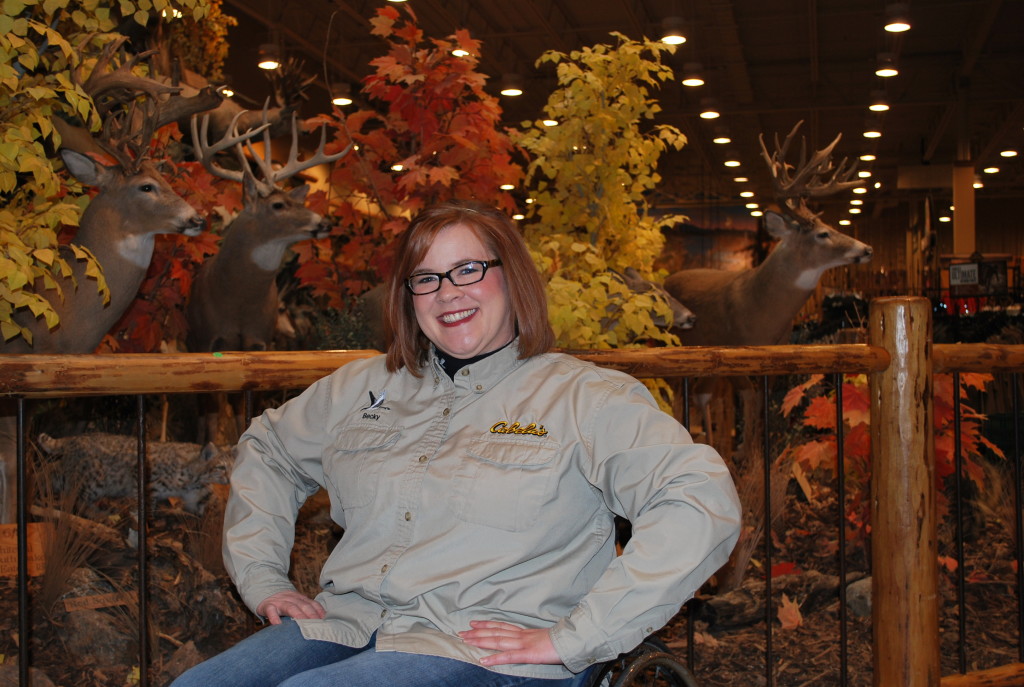 Growing up on a dairy farm in rural Minnesota taught me many things, but most importantly courage, confidence, and passion. I spent 17 years as a "normal" active kid learning how to live life with no barriers. My parents inspired confidence in me every day by encouraging me to try new things and to get involved with life. May 25, 1996 my world ricocheted out of control when I was involved in a one car accident leaving me paralyzed from the waist down.
My brothers were volunteer firemen at the time of this accident and the first to respond to the scene. When they saw my friends by the car they knew I was in trouble because my friends and I were inseparable at this point in our lives. They arrived at the vehicle and I greeted them with a smile that read, "I am alive, but please get me out this car." I was rescued quickly, transported to the local hospital, and then flown by helicopter to St. Mary's Hospital in Rochester, MN where I learned about my burst fracture of the T12/L1 vertebras. After eight hours of surgery, 5 days in ICU, and 35 days in rehab I finally made it home to the family farm.
The overwhelming support and encouragement I received motivated me to overcome the obstacles that had been put "under" me. Nothing was going to get in my way of finishing school, going to college, and finding a career. I completed my high school years and moved on to Rochester Community and Technical College, and after four years I graduated from Winona State University with a bachelors in Social Work.
While searching for the perfect Social Work position, I found Rochester Area Disabled Athletics and Recreation (R.A.D.A.R). It was a small non-profit that catered to people with a variety of disabilities who wanted to be active. I worked as a program coordinator for this organization until I found my current position with Cabela's Inc. Cabela's is the World's Foremost Outfitter for hunting, fishing, and outdoor gear. I am in heaven every day I go to work because the family I work with shows me passion, the company shows confidence in its outfitters' abilities, not their disability, and provides me daily courage to overcome any obstacle in my way.
As for my outdoor recreational activities, I travel to Minnesota every November to participate in the annual deer hunt at the Noble farm. I have shot in a trap league for the last few years and finally became a registered trap shooter this past year. I work on shooting skills every week at the Rapid City Trap Club. Lastly, I always enjoy camping, fishing, and turkey hunting any chance I get.
This is how I roll!!
Christopher Chapman's Story: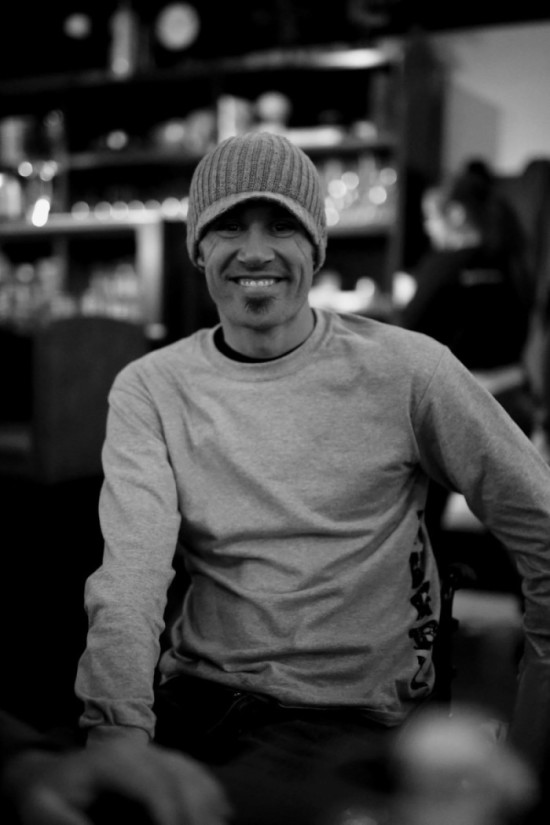 My name is Christopher Chapman; I currently reside in Reno, NV. I have lived in Northern Nevada for almost 30 years. I was injured in a sporting event on May 8, 2010, leaving me a C5 incomplete quadriplegic. I've worked extremely hard after my accident to fully regain my independence. Recently, I started a non-profit organization to help fellow wheelers in Northern Nevada live a more active and enjoyable lifestyle. I spend a lot of time working out and playing the fabulous sport of wheelchair rugby (we took 3rd in the nation last year in DII). Other than that you can try and find me enjoying the outdoors with my family and friends!
Tim Hall's Story: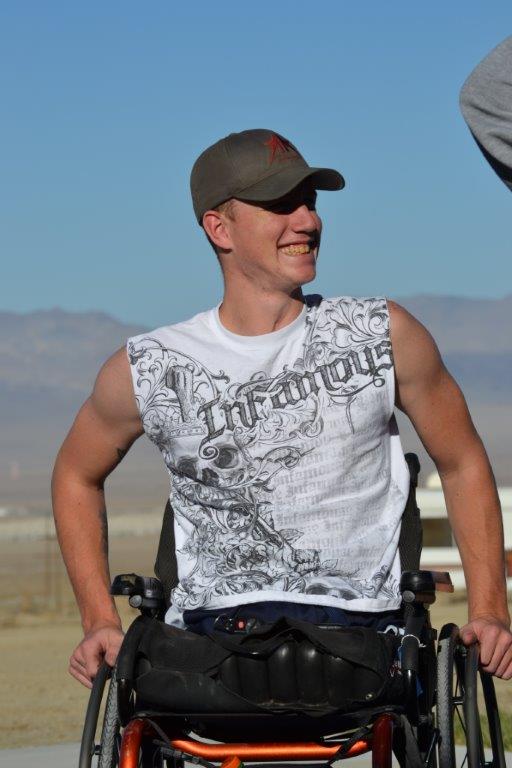 Timothy Hall was born July 31, 1989 in Reno NV, and moved to Hawthorne, NV when he was 2 years old.  Hawthorne is where he was raised, fell in love with the outdoors and developed a passion for fishing and Motocross. Tim graduated from High School 2007 and joined the Army in March 2009.  Tim was involved in the Army's basic training until June and then moved into specialized training as a signal support specialist until October 2009.  Tim was attached to the 173 Airborne out of Germany in October, arrived in Afghanistan Christmas Day 2009.
In April 2010, Tim came home for a 2 week leave and bought himself his dream motorcycle, a Honda CRF 450. He spent the next few days enjoying the open spaces around Nevada on his new wheels, knowing that he would be back at work in Afghanistan.
Tim was in line at the PX located at FOB Shank getting supplies when a mortar detonated next to him, blowing him back over 20 feet.  June 10, 2010 is when his Mom, Tammy got the call that Tim had been injured during active duty. While speaking with the Doctor in Afghanistan he explained to Tammy that he had to amputate both of Tim's legs due to the trauma he experienced during the incident.   Tammy rushed to be with Tim in Germany. When Tammy arrived by her son's side on June 14th, Tim was in critical condition.
Two days later, on June 16th Tim opened his eyes and said "Hi Mom", all the doctors and nurses were amazed, the Medical staff didn't feel Tim had a very good chance of waking up due to the impact he sustained.  Over the next couple days Tim began to stabilize and along with his mother was flown back to the states, for more surgeries and rehab at Walter Reed Medical Center.
Tim has experienced over 60 surgeries and well over 325 units of blood.  Tim will always have health issues but that has not diminished his lust for life and willingness for adventure, as well as continuing to hunt Tim also competes in off road racing and is currently training for the Vorra Off Road Race, Hawthorne 250 in May 2015.