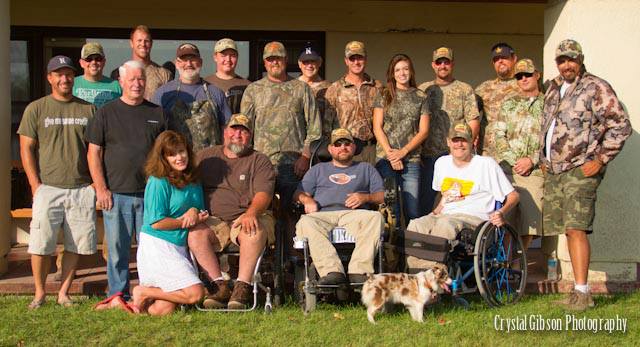 2013 Wheelchair Hunt at the TS Ranch – Meet the Hunters
100% Success Picture 2013 Wheelchair Hunt Another great season has come and gone for us here at Nevada Outdoorsmen in Wheelchairs. As I look back over the week I can't help but think of the lessons we learned about perseverance, patients and the human spirit. I am convinced that with the help of friends, and a little intestinal fortitude we CAN accomplish anything! Thank you Brian Whalen, Tyler Douglass, Kevin Kinnan for providing US with the opportunity of a lifetime!! Held at the Newmont's TS Ranch annually.
The TS Ranch is home to about 5,000 head of cattle, 2,000 head of sheep and 100 horses. In addition to livestock, Newmont grows dairy grade alfalfa hay that is nurtured by de-watering efforts in our mines along the Carlin Trend.
The TS Ranch also attracts free-range antelope that frequent our hay fields in Boulder Valley. To ensure that the herd size does not grow too large and overrun its food source, each year the Nevada Department of Wildlife issues a limited number of hunting tags, which are required to hunt big game in Nevada. Many Thanks to the Newmont for their kind donations to make this event come together.
Must SEE – Watch this Video on Blip TV
Nevada outdoorsman in wheelchairs in Northern Nevada was featured on Blue Collar Adventures. Host Jay Presti volunteers to help hunters go on a dream hunt.
Follow this link to view the Show! Blue Collar Adventures
A View of the 2013
Hunters
Tyler Douglass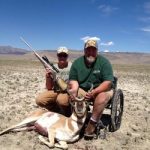 42 years old, married 21 years with one son, Macgregor who is 13.It's my son's love for outdoors, hunting and guns that got me back into it about 4 years ago. Together, we have hunted everything from dove, pheasant, to  hogs and deer in that time.I am a general contractor with a small business in contra costa county. T-5 paraplegic, shot in an attempted car jacking about 16 years ago.
Brian Whalen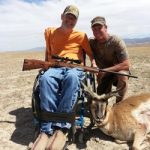 I'm a fifth generation Nevadan who was born in Reno at Saint  Mary's Hospital in 1964.  I attended Reno high school where I swam for two state champion swim teams.  I was injured in a diving accident in 1981 that left me a quadriplegic.  After approximately one year of rehab in Los Angeles, I returned to Reno and enrolled at UNR.  I graduated in 1987 and 1991 with degrees in electrical engineering.  I've been employed by NV energy since 1988.  I married my wife Shelley in 1994.  We have two daughters and one grandson.  I'm obviously blessed with wonderful family and friends that have made my injury no big deal to me.  My hobbies include hunting, camping, off-roading, and watching Wolf Pack sports.
Kevin Kinnan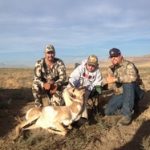 Born with Cerebral Palsy and confined to wheelchair since the age of 5, Kevin has endeavored to overcome the challenges of living with a disability. Kevin went to college, earning his B.A. and M.A. in Geography. Kevin grew up around hunting culture and developed an interest in it, but was unable to participate due to lack of physical ability. It has only been within the last 5 years that he has been able to pursue hunting as a recreational activity. Through hunting, Kevin has improved his physical abilities and expanded his social circle.