Matt Murray
President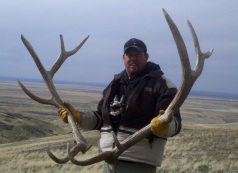 Matt joined our Board back in 2011 after the first hunt on the TS Ranch, and became our President in early 2013. Matt has been instrumental in making several key connections and developing the partnership with Newmont Mining Corporation and the TS Ranch. Matt's background in marketing has led to the development of NOW's branding materials and our logo becoming a recognizable symbol for mobility impaired hunters everywhere.  Living and working in the Elko area allows Matt to stay in touch with the community as well as keep an eye on the units that we hunt. Matt's passion for NOW is obvious by the amount of work and dedication he provides to help insure that our Hunter's and members have not only a great hunt but also the experience of the great Nevada Outdoors.
Chad Bliss
1st Vice President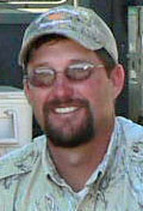 Past NOW president and former Nevada Wildlife Commissioner, Chad Bliss, has been with us since the beginning. Living and working in Eureka allows him a special connection with the community and surrounding area. Chad played a vital role in the early days by helping us secure tags and private ground to hunt on, he also carries NOW close to his heart. Chad's passion for the outdoors and his belief in the human spirit are always welcome, his dedication to NOW and making sure our Hunters are comfortable and have the whole outdoor experience in critical to our organization.
Clint Bently
2nd Vice President
A past Nevada Wildlife Commissioner located in Las Vegas,  Clint heard about NOW at a Nevada Department of Wildlife meeting and jumped into action.  Observing the need NOW had for transportation of gear to and from hunts, Clint donated an enclosed trailer to NOW even before we were able to obtain our non-profit status.  That trailer is still used to haul the gear we utilize on our hunts and is graced with the faces of all the hunters who have participated since the very first hunt back in 2008.  Clint is our connection to the southern part of Nevada and is expanding his influence into the state of Arizona.
Larry Johnson
Secretary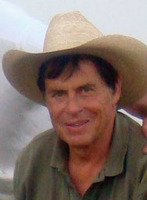 An engineering geologist by profession, Larry was President of a geotechnical engineering and construction service consulting firm in Reno until his retirement.  While he serves on numerous professional boards and committees, his true love and life is in the Nevada outdoors.  At the time when Larry heard about the Nevada Outdoorsmen in Wheelchairs he was acting President of Nevada Bighorns Unlimited.  Larry was quick to offer his assistance and  expertise to help secure not only necessary funding for our hunts, but legal and professional services as well. Larry is a true lover of the outdoors and takes great pride in sharing his knowledge of the wild game in the great state of Nevada.
Nigel Harrison
Donation Coordinator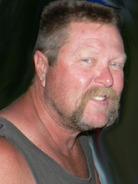 From the first hunt in 2008, Nigel has been an instrumental member of the NOW team.  Nigel first began with NOW as a volunteer, and a short time later became a contributing member of our board. Nigel brings a deep love of the outdoors together with a truly caring and nurturing nature. Together with founder Rob McMillan, they were able to  scratch together the beginnings of this organization with aspirations to "just take a couple of folks out hunting."
Joe Doucette
Volunteer Coordinator/Food and Beverage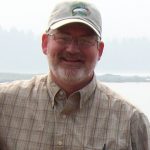 After spending 20 years in broadcast television news, Joe changed careers becoming a Conservation Educator for the Nevada Department of Wildlife (NDOW) in 2000. He is currently the regional supervisor for NDOW's Conservation Education Division, stationed in Elko, in the eastern region which comprises four counties covering 35,000 square miles. A lifelong hunter and angler, he joined NOW in 2012 as the camp cook and chief bottle washer making him everyone's friend during the hunt. As Joe likes to say, "Never trust a skinny cook." He also helps shoot video of the hunts for use by Blue Collar Adventures.
Ronnie Jordan
Trustee- Photography/Vidoeography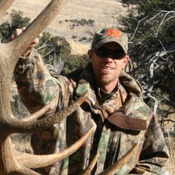 Ronnie first joined us on our 2011 hunt as a camera man with "Blue Collar Adventures."  He has since become an invaluable team member and acting Treasurer of our organization.  Ronnie's passion, experience and knowledge of the area allows us to provide the best possible adventure for our hunters and guests
Tim Beaupre
Trustee-Hunter Mobility/Assistive Technology
Mike Ostler
Trustee-Asst. Food and Beverage/Hunter Mobility
Brian Burgess
Trustee-Safety/Emergency Response
Rob McMillin
Source of Inspiration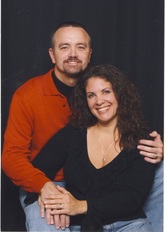 After a motorcycle accident and subsequent amputation of his right leg below the knee,  Rob was blessed with a new understanding of the value of his hunting experiences not only to his physical recovery, but emotional and spiritual healing as well.  The drive to get outdoors and do what he loves was one of his strongest motivators.  It was during his own recovery when he began to realize how fortunate he was in comparison to so many other hunters struck by much more severe disabilities.  Rob had the idea and nurtured the seed after it was planted with a few individuals and so began the Nevada Outdoorsmen in Wheelchairs.
"I am often overwhelmed by the generosity of the people I've encountered in Nevada.  My big dream has become a big reality in ways I never could have imagined" – Rob McMillan